About Broken Hill
SOME LOCAL INFORMATION THAT MAY INTEREST YOU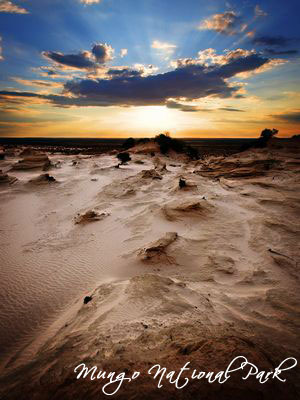 Broken Hill is a very ancient land with miraculous sunsets.  Mutawintji has wonderful ancient aboriginal art and Mungo National Park is one of the world's foremost archaeological sites.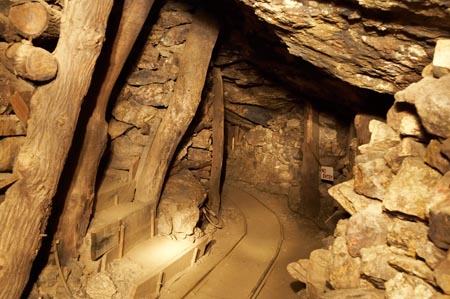 Silverton, an old mining town of the 1800's is only 23 kilometers away.  Visit the Daydream mine, stop off at the old Silverton 'pub' where the 'Mad Max' series was filmed, or ride a camel out into the desert.  Wander around the art galleries and chat with the artists, photograph the Mundi Mundi plains which seem to go on forever and on a clear day you can see the curvature of the earth.  Enjoy a snack or lunch at the café on the hill while you visit their collections of old bottles, bits and pieces and antique dolls. (Cash only there.) Adobe Photoshop Lightroom CC 2018

Swim at Copi Hollow near Menindee or in the new swimming pool in town, have a lunch at Maiden's, Menindee's historical hotel or fish in the river. Walk along the 'Burke & Wills' path, play golf or visit the Living Desert sculptures at sunset when the glorious colours will amaze you (and be sure to take the champagne!).  Enjoy the wild flower and fauna walking trails where you will see kangaroos grazing in the wild (see photo – we almost tripped over these two)  and possibly bump into an emu looking for a handout (whistle and they'll come over to you – they're very curious).


Milkshakes or 'Spiders' at Bell's 50's style Milkbar are a hit with young and not-so-young alike, and of course at the north end of town you'll find Pro Hart's works and his amazing art gallery.

Wander down Argent Street and admire the old buildings or enjoy the town's Art Gallery.  If you are interested in the mining process visit White's Museum and a guide will explain how it all happens, or perhaps take a guided tour around the city's 113 interesting sites.  Visit the Geo Centre full of amazing mineral samples or visit the 'Big Picture' which shows you the panorama of the Broken Hill countryside.  Here you can also purchase silver jewellery or local artists' work.

The School of the Air is not far away and you can listen in as the station children hundreds of kilometers away are taught, or perhaps visit the new Royal flying Doctor base at the airport.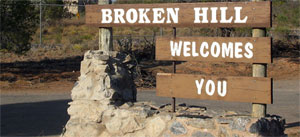 The only problem with 'Things to Do' is the time you have in Broken Hill – as there's always something else to see or somewhere else to go!

There is a big basket of information and brochures at the cottage for your perusal – so you won't miss out on anything.

HAPPY EXPLORING!