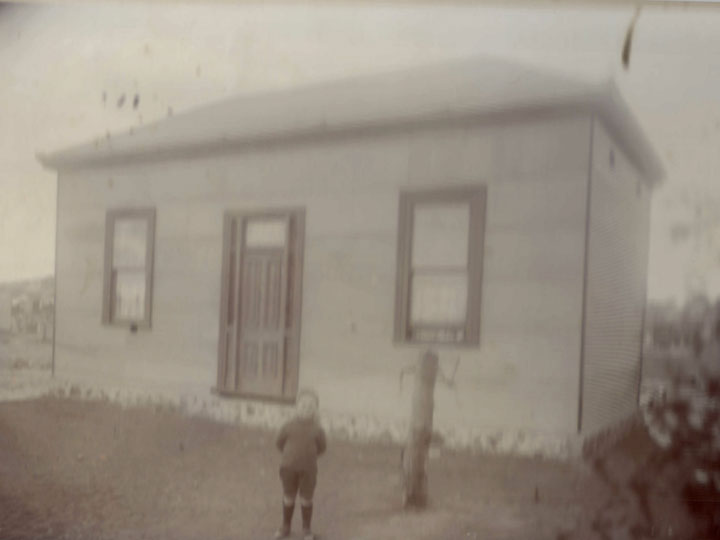 'Ella's Place' was built at the turn of the century - 1902.  They were exciting, tough but in a way romantic times, with the development of our mining industry and the settling of various peoples in Broken Hill, and 'Ella's Place' reflects the on-going history of those times. 
The house has stood through two world wars, the change from horse and cart to them there motor vehicles, BHP inauguration, bitter mining strikes, the 'flapper' era, many droughts and deprivation, the first man on the moon, space exploration and families that come and go,  but here it still is  – standing safe and (finally!) sound for you to enjoy.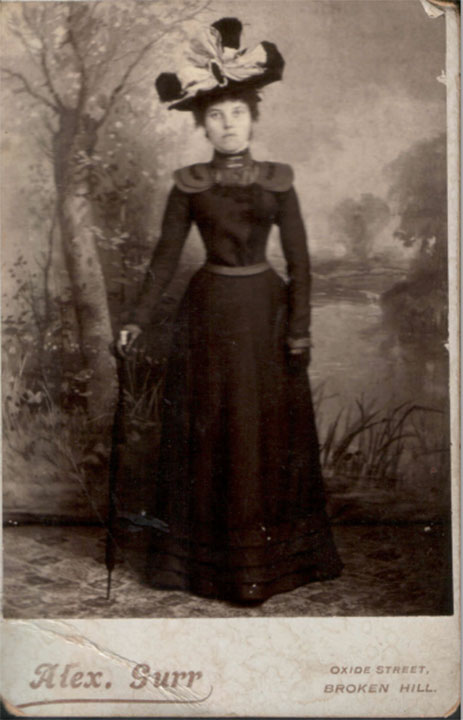 Frank (eldest son of John and Selina Carter of Cunliffe and Wallaroo Mines) married Janey Temby,  and built their family home in Wills (named after the explorer) Lane, and it remained the family home for 100 years, when we were fortunate to find it in its derelict state in 2002, fall in love with it, and track down the owners.  We are told that Frank would buy a sheet of tin each pay day, and so the house grew from two rooms, to four, then a kitchen was added and finally in 1970 an attached bathroom and laundry.
Frank and Selina left the house to their daughter Ella, whose first husband was killed in a mine collapse.  Ella's second marriage to Alexander McKenzie (a bookmaker) was a long and happy one and although they had no children, the house was always full of kids visiting Aunty Ella and 'Unc' from the surrounding streets.  Their nephew Anthony told me they used to save their 20 cent pieces and put them in matchboxes and give a matchbox full of coins  to he and his sisters when they came to visit. 

You can see their photos on the hall wall.  Ella lived here until she could no longer cope by herself, and she died in 2002 aged 95. Unc died in 2001 aged 92.



When we bought the house, things were in a pretty bad way, but we wanted a hobby and here it was!  We have kept what we could ie the walls in the first four rooms are the original horsehair plaster (very fragile), and the fireplace in the blue bedroom – which was the kitchen when Frank built the first two rooms – was too special to remove.  Unfortunately the fireplaces are not useable at this stage.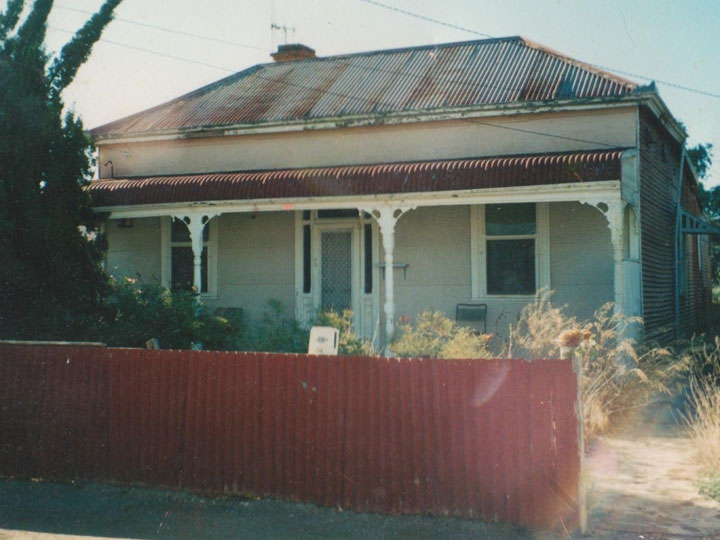 'Ella's Place''  has taken us six years to restore, but it has been entirely enjoyable project and we hope you have a wonderful stay  in 'Ella's' while you explore Broken Hill.

***  Just thought you may like to see William John Wills (for whim this Lane was named)  and his partner Robert O'Hara Bourke.

At Menindee you can see where they camped before they went on their journey.